Government College University Faisalabad organizing 5th convocation on dated 29 September 2014. GCUF is scheduled convocation 2014, in this convocation GCUF will be awarded degrees to its distinguished graduates passed during sessions 2008-13, 2009-13, 2010-13, 2011-13, and 2011-2014 for PhDs and Graduates. The registration starts from today convocation fee Rs. 500 and dgree fee Rs. 2000/-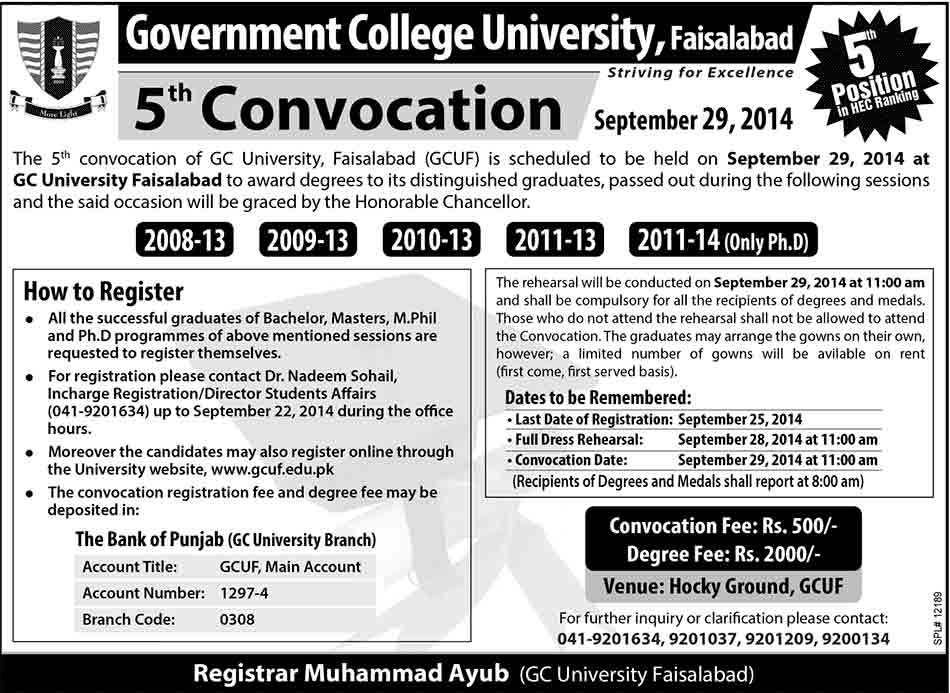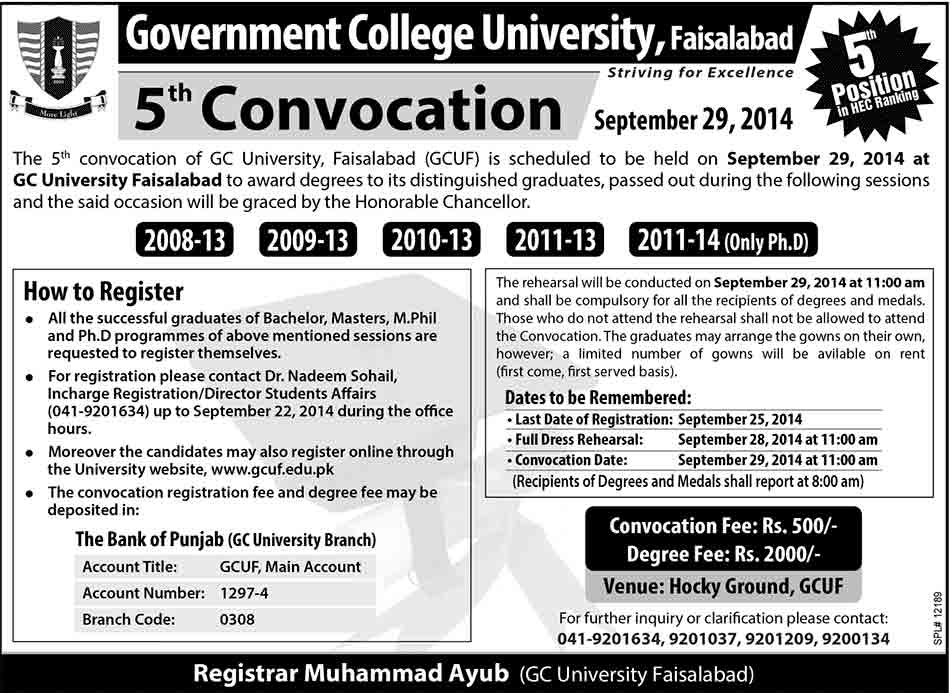 How to register:
All the successful candidates of bachelors, masters, Phil and PhD programs requested to register you for this convocation for receiving degrees with different prizes for position holders.
For registration please contact Dr Nadeem Sohail in charge of Convocation Registration, the last date of registration is September 22, 2014, so registered before due date because after due date the registration will be closed.
 GC University Faisalabad 5th Convocation 29 September 2014