Doctor Muhammad Tahir ul-Qadri is a Pakistani Sufi scholar and former professor of international constitutional law at the University of the Punjab. Qadri was recently described by the CNN-IBN as the 'International Peace Ambassador.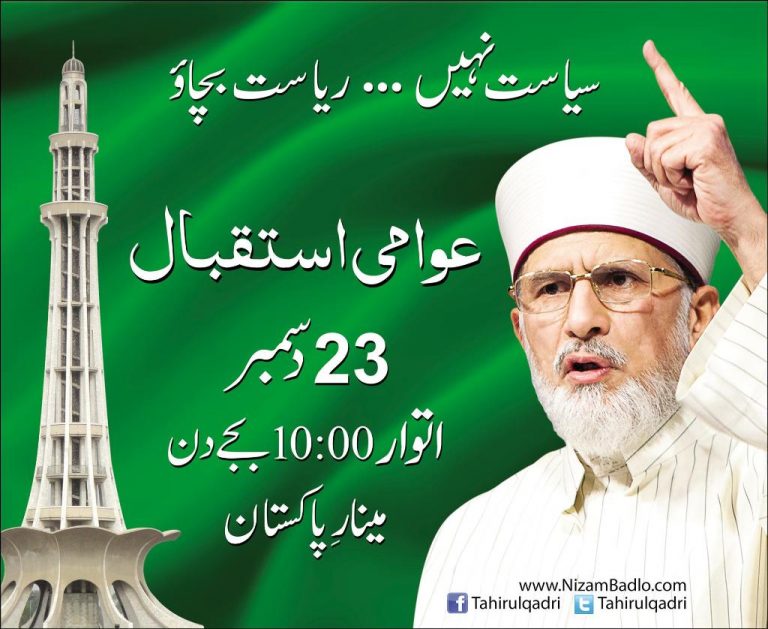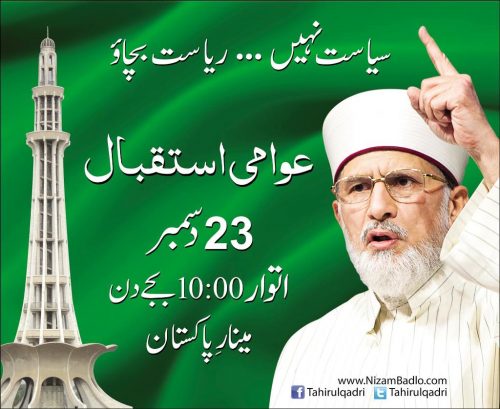 Now Doctor tahir ul qadri come to polictics for saving of pakistan not politics. Thousands of pakistani love Dr tahir ul qadri due to islamic point of view. Because Dr tahir ul qadir is islamic scholar of pakistan. Dr tahir ul qadri political party name is Minhaj ul-Quran.
Talking to the anchorperson, Dr Muhammad Tahir-ul-Qadri said that everyone was raising slogans of change and revolution to turn things around in the country but there was a discernible difference between making a claim and translating your slogan into concrete reality.
He said that if you were part of parliament and got voted into power through current electoral system, it meant that the system was perfect and did not need any change. He said that almost all political parties were part of the system and its direct beneficiaries. Hence, they did not have any right to claim that they wanted to change the system. He said that such slogans were designed to fool the people.
Shaykh-ul-Islam Dr Muhammad Tahir-ul-Qadri has said that elections without reforms would result in disaster for the country. He said that he would present a reform agenda before the entire nation and state institutions on December 23.