Cabinet secretariat Establishment Division Jobs in Islamabad for Baluchistan people. The Job advertisement on dated April 11, 2019, three jobs detail and Application form for recruitment in 2019-04-11 in Establishment Division Islamabad is given below on this image advertisement.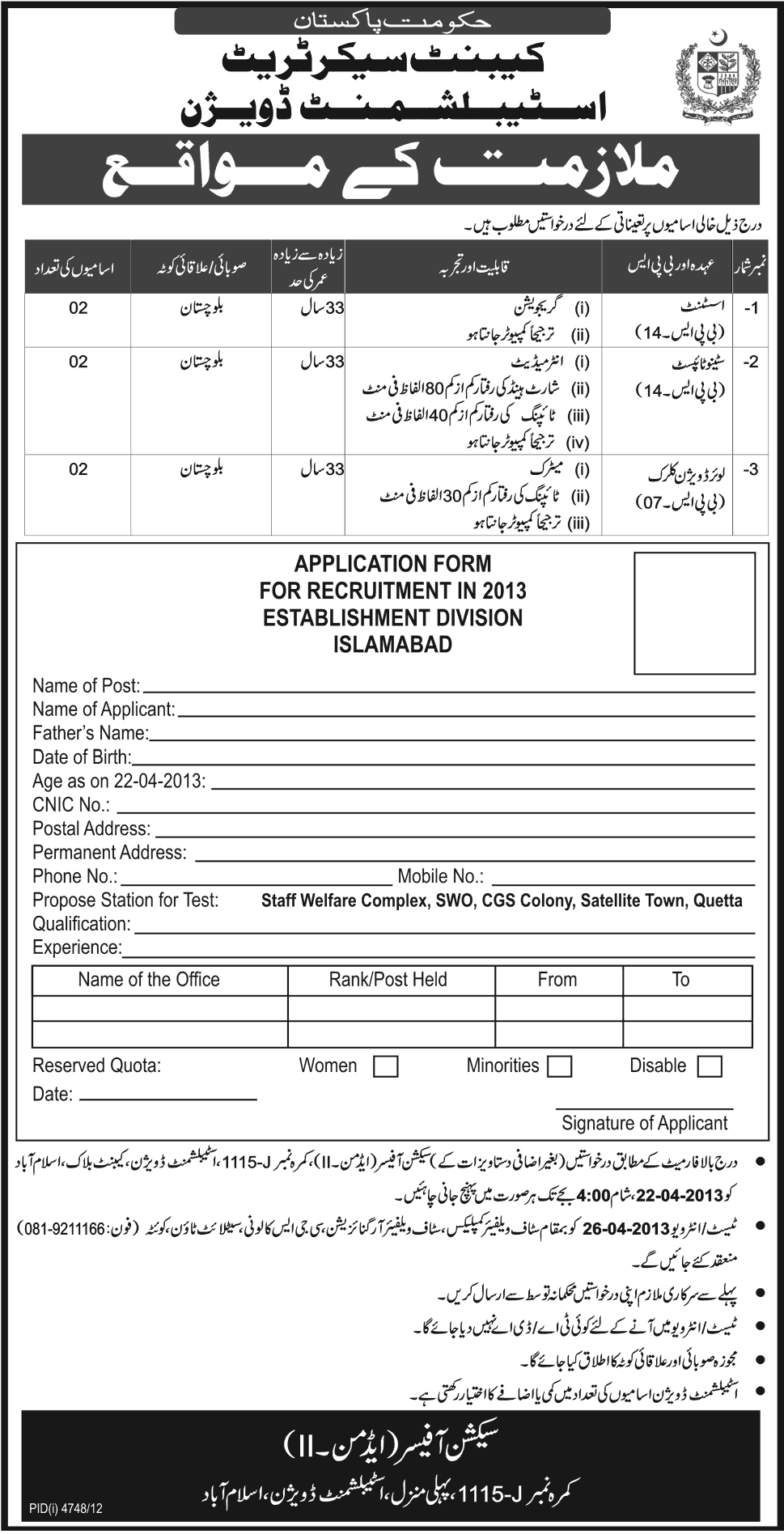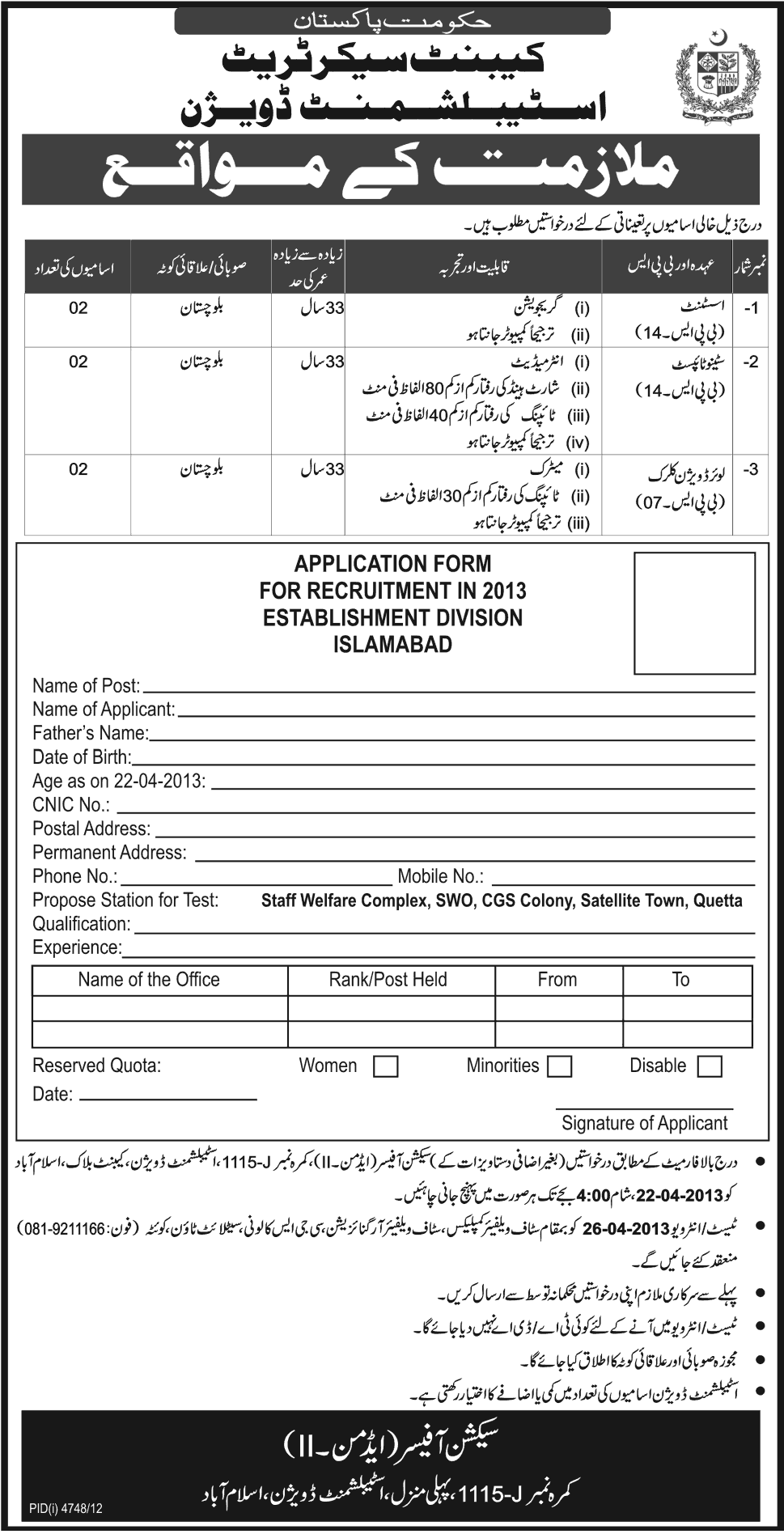 The Jobs applications with above job application form send your job applications to
Selection Officer Admin 2
Staff Welfare Complex, SWO, CGS, Colony, Satellite Town, Quetta, Pakistan 
Room No. J-1115 Establishment Division Cabin Block, Islamabad,
The last date of Job application is April, 2019 Time 4:00 Pm. Job applications must reach before this date and time.
Test and interview will be held on dated 26-04-2013.
Phone Number of Quetta: 081-9211166