2nd Merit List
Bank Road Campus, Lahore 2nd Merit List 2015
2nd Merit List
MBA
Download
Download
BEd (Hons)
Download
Download
BBA (Hons)
Download
Download
MA Education
Download
Download
MA English
Download
Download
MA Urdu
Download
MA History
Download
MSc Economics
Download
BFA
Download
BEd Elementary
Download
Download
BEd Secondary
Download
Download
MEd
Download
Download
MSc Mathematics
Download
UE Faisalabad Campus 2nd Merit list 2015
2nd Merit List
MA Education
Download
MA English
Download
MA Urdu
Download
BS (Hons) English
Download
BS (Hons) Mathematics
Download
BS (Hons) Physics
Download
Lower Mall Campus & Division of Arts and Social Sciences, Lahore 2nd Merit List 2015
2nd Merit List
MBA
Download
Download
BEd (Hons)
Download
Download
BBA (Hons)
Download
Download
MA Education
Download
Download
MA Education (Leadership & Management)
Download
MA Special Education
Download
MA English
Download
Download
MA Urdu
Download
MSc Economics
Download
Download
BFA
Download
BS (Hons) English
Download
BEd Elementary
Download
Download
BEd Special Education
Download
BEd Secondary
Download
Download
MEd
Download
Download
MEd Special Education
Download
Multan Campus 1st and 2nd Merit List 2015
2nd Merit List
Program
Morning
Evening
MBA
Download
Download
MA Education
Download
MA English
Download
Download
MSc IT
Download
Download
BBA (Hons)
Download
Download
BS (Hons) Mathematics
Download
Download
BS (Hons) IT
Download
Download
1st Merit List
MBA
Download
Download
MA Education
Download
MA English
Download
Download
MSc IT
Download
Download
BEd Secondary
Download
BEd Elementary
Download
BBA (Hons)
Download
Download
BS (Hons) Mathematics
Download
Download
BS (Hons) IT
Download
Download
OKara Campus 2nd Merit List 2015
2nd Merit List
MBA
Download
Download
MA Education
Download
MA Education Leadership and Management
Download
MA English
Download
Download
MSc Mathematics
Download
BEd (Hons)
Download
BBA (Hons)
Download
Download
BS (Hons) Botany
Download
Download
BS (Hons) Chemistry
Download
Download
BS (Hons) Mathematics
Download
Download
BS (Hons) IT
Download
Download
BS (Hons) Zoology
Download
Download
BS (Hons) English
Download
Township Campus, Lahore 2nd Merit List 2015 Morning and Evening
2nd Merit List
MA English
Download
Download
BBA (Hons)
Download
Download
BS (Hons) Economics
Download
Download
BS (Hons) English
Download
Download
BEd Elementary
Download
Download
Vehari Campus, Lahore 2nd Merit list 2015 Morning Session
2nd Merit List
BS (Hons) Mathematics
Download
BS (Hons) English
Download
BS (Hons) Chemistry
Download
BEd (Hons)
Download
Division of Education, Lahore 2nd Merit List 2015 Morning and evening Session
2nd Merit List
BEd (Hons)
Download
Download
MA Education
Download
Download
MA Education (Leadership and Management)
Download
All Merit List has been Published check below: Good Luck All Selected Candidates. :D
Bank Road Campus, Lahore
Lower Mall Campus, Lahore
Division of Education, Lahore
Division of Science & Technology, Lahore
Township Campus, Lahore
Okara Campus
3rd Merit List 2014 given below:
MA Special Education (Morning) : 725.25
B.Ed. Special Education (Morning): 593.47
M.Ed. Special Education (Morning): 1262.75
B.Ed. Hons. (Morning): 853.64
BBA Hons. (Morning): 1073.07 (Evening): 1053.95
MBA (Morning) 809.61 (Evening): 804.59
M.Ed. General (Morning): 1271.34
MA English (Morning): 794.07 (Evening): 758.2
MSc Economics (Morning): 759.25 (Evening): 711.03
MA Education (Morning): 689.5 (Evening): 638
check your merits if your merit falls in then consult the concern campus committee of your respective degree programs.
UE The merit lists will be uploaded here in afternoon about 2:00 am 24-09-2014
Merit List Admission 2014
Division of Science & Technology, Lahore
Division of Education, Lahore
Attock Campus
Township Campus, Lahore
Bank Road Campus, Lahore
Lower Mall Campus, Lahore
University of Education Lahore Announced the Admissions Merit List session 2014. UE declared selected candidates in different programs that the University offered.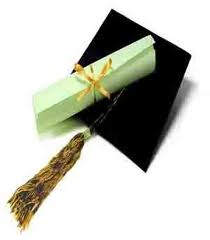 University of education Lahore and okara Campus first and second merit lists for different programs session 2013 given below.
Merit List Admission 2013
Division of Science & Technology, Lahore (Ph: 042-99262232)
| | | |
| --- | --- | --- |
| Program (2nd Merit List) | Morning | Evening |
| M.Phil Mathematics | | Download |
| MSc Chemistry | Download | Download |
| MSc Mathematics | Download | Download |
| MSc Physics | Download | |
| | | |
| --- | --- | --- |
| Program (1st Merit List) | Morning | Evening |
| M.Phil Mathematics | | Download |
| MSc Chemistry | Download | Download |
| MSc Mathematics | Download | Download |
| MSc Physics | Download | |
Lower Mall Campus and Division of Arts & Social Sciences Lahore (Ph: 042-37310334)
| | | |
| --- | --- | --- |
| Program (1st Merit List) | Morning | Evening |
| MA Education | Download | |
| MA English | Download | |
| MA Special Education | Download | |
| MA Urdu | Download | |
| MEd | Download | Download |
| MEd Special Education | Download | |
| BEd Elementary | Download | Download |
| BEd Special Education | Download | |
| BEd Secondary | Download | |
Okara Campus (Ph: 0442-552399)
| | | |
| --- | --- | --- |
| Program (2nd Merit List) | Morning | Evening |
| MA Education | Download | |
| MA Education L&M | | Download |
| MA English | Download | Download |
| MSc Mathematics | | Download |
| MEd | | Download |
| | | |
| --- | --- | --- |
| Program (1st Merit List) | Morning | Evening |
| MA Education | Download | |
| MA Education L&M | | Download |
| MA English | Download | Download |
| MSc Mathematics | | Download |
| MEd | | Download |
for more Updates of University of Education click here Updates