The University of Lahore Islamabad Campus Offer Spring Admissions 2016
The university of Lahore is chartered & Recognized by Higher Education Commission(HEC). Ranked among Top 500 universities of the world. "W" Ranking with Higher Education Commission (HEC of the Pakistan). Qualified and Dedicated faculty. Library, well equipped Labs & research facilitations.Pick and drop facilities. Scholarship & fee concession for deserving students.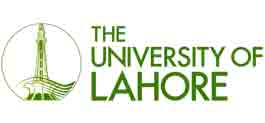 The Last Date of Admission Application: 04 February 2016
Download Admission Application Form: Click here
Lahore business School (LBS) Offer following courses:
MBA (Regular) 3 years
MBA  excutive (evening) leading to MBA regular 1.5 years
BBA hons 4 years
School of information Technology (SIT)
BS electronics and electrical systems (BSEES) 4 years
MS BS electronics and electrical systems (MSEES) (evening) 2 years
MS computer science (MSCS)Evening 2 years
MCS (Morning & evening) 2 years
Last date to apply is 31 January 2013 for Islamabad campus. (Sunday Open)
For Contact:
Islamabad City campus: 24- west Ibadat building jinnah Avenue. Blue area, Islamabad.
Islamabad new campus: 6.5-km Japan road sihala zone 5 Islamabad.
Lahore campus: 1-Km Raiwand road, Thokar naiz baig Lahore.
Phone# 042-35963421-8 Fax: 042-35321761
For admission information Please contact:
Tel: 051-2566657-58
For more information visit University official website
www.uolisb.edu.pk (Islamabad campus)  

www.uol.edu.ok