Resit Exams 2016 shall commence from 21 Dec 2016.
Last date of Form submission is 13 Dec 2016. Fee per subject is Rs.500.
Documents Required:
1) Two recent photographs.
2) Photocopy of Mark-sheet of last exam.
3) Original fee Challan.
SSUET Admissions 2016 Entry Test Result Merit Lists
Sir Syed University Of Engineering And Technology Karachi open admissions and entry test schedule for session 2016-2017. Admission Form and Prospectus available from 1st September 2016, the interested candidates can take Model Papers from SSUET Office with only Rs. 60/- or bay Mail Rs. 260/- if any candidate wants Prospectus by postal order is Rs. 3500/- if receive from office the price of Prospectus is Rs. 3000/-.
Sir Syed University of Engineering & Technology reserves the rights to make any correction as and when it is required.
DISCLAIMER: This list shows only the marks secured by the applicants in the written test held on October 02, 2016. It is not the Merit List. It does not mean that admissions have been granted to applicants with the highest score in the test. Merit List will be declared at a later date, which will be based on weighted percentage of SSC, HSC marks and Test Score and the preferred choice of technology by the applicant.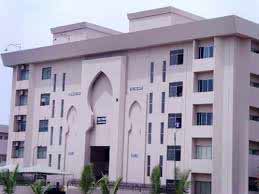 The last date of submission of admission forms: 23 September 2016
Sir Syed University of engineering and technology Karachi open admissions online, candidates are requested that before submit online admission application submit fees though Bank Alfalah.
Aptitude Test:
Aptitude test will be held on dated 02 October 2016 Sunday.
The aptitude test will be in general knowledge, physics, English, Mathematics, Biology, chemistry, or computer science.
SSUET Open admissions for bachelor's degree program
Eligibility: Fsc Pre engineering with minimum 60% marks
Electronic engineering
Computer engineering
Civil Engineering
Biomedical engineering
Telecommunication engineering
Electrical Engineering
Architecture
Fsc Pre engineering with minimum 50% marks in below these engineering programs:
Computer science
Software engineering
Bio informatics
Information technology
Entry Test Schedule 2016:
Date for the Entrance test of SSUET has been announced 2nd October 2016.
For further details as well to get the Admission Forms.
Visit Sir Syed University of Engineering and Technology,
Main University Road, Karachi-75300 or Download online from official website.
Tel: (92-21) 34988000-5, 34980072, 34980059, 3498-7684
Fax: (92-213)498238,
Email: info@ssuet.edu.pk
Website URL: www.ssuet.edu.pk