PUCIT 2nd Merit List 2014 BS( SE / CS / IT)
Punjab University College of Information Technology has been announced Second Merit List. click on below this link to check your merit lists. 2014 Merit lists:
PUCIT Second Merit List 2013 BS( SE / CS / IT)
2nd Merit list
SE Morning Old 82.55 – 81.15
SE Afternoon Old 79.02 – 77.19
SE Morning New 82.43 -79.75
SE Afternoon New 77.74 – 76.03
CS Morning Old 80.55 – 78.34
CS Afternoon Old 77.05 -75.60
CS Morning New 78.55 – 76.58
CS Afternoon New 76.58 – 75.18
IT Morning Old 77.36 – 75.63
IT Afternoon Old 75.63 – 74.72
IT Morning New 76.78 – 75.10
IT Afternoon New 75.09 – 74.60
Congratulations to All promoted nd newly Admitted Candidates …I was Promoted to SE Afternoon New Campus 
Students that have appeared in the merit lists of BS CS / IT / SE Admission Fall 2013 are required to submit the following documents (original) in Admission Office and take chalan form for dues submission
Matric
Intermediate
Undertaking Form (Take a Print out of this form on Rs 100/- Stamp paper, duly attested by Magistrate / Grade-1 civil judge)
NOC for candidates of all boards other than Lahore Board and Federal Board.
Medical Certificate (on letter head of Registered medical Physician)
4 Pictures with blue background
Hafiz Quran Certificate (if candidate is Hafiz-e-Quran)
Note: Copy of chalan form after submitting dues into bank in required to submit in Admission Office.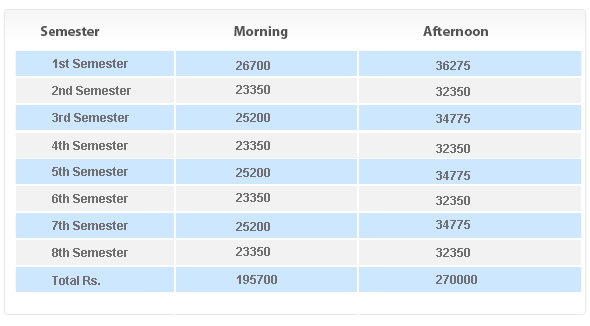 You May Also Like This: