NUST Announces Admissions for Master Programs 2016 like MS, MBA and EMBA. The Online Admissions start from dated: 18 April 2016. 
Last Date of Submission of Master Program Admissions: 20th May 2016
Last Date of submission of GAT General / Gre General / GMAT Score 28 July 2016
PhD Admissions in NUST Starts from Today dated: 19 April 2016
NUST Online Admissions Entry Test Result 2016 Merit List of BS and Engineering Undergraduate.National university of science and technology NUST offers online Admissions for Undergraduate Programs for session 2016. NUST offered different academic Engineering Programs for Rawalpindi, Islamabad, Risalpur, and Karachi Campuses.
NUST Entry Test Result – 2016
Uploaded Result Detail:
Result of NET 2016 (series-3) conducted on 11-13 July, 2016 except B Architecture / B Industrial Design.
Result of NET 2016 (series-2) conducted from 26 Mar to 04 Apr 2016 both computer and paper based test.
Result of NET 2016 (series-1) conducted from 26 Dec 2015 to 05 Jan 2016.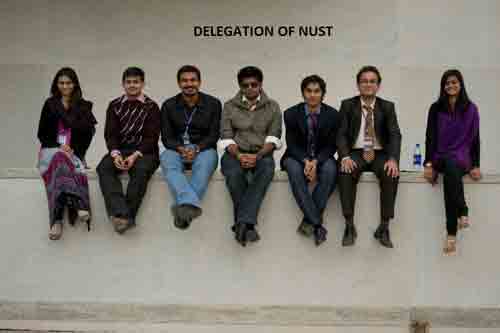 NUST Engineering Programs in Rawalpindi Campus:
Mechanical Engineering, Electrical Engineering, Electric Telecom Engineering, Computer engineering, Software Engineering and mechatronics engineering.
Nust Engineering Programs in Islamabad Campus:
Mechanical, electrical, Civil, Software, Chemical, materials, environmental, geoinformatics engineering and BS computer science, B architecture, B industrial Design BID, BS Applied Biosciences, BS Physics, BS Mathematics, Bachelor in business Administration BBA, BS Accounting, BS Finance,  BS Economics, BS Mass communication and BS in Public administration.
NUST Engineering Program in Risalpur Campus:
Civil, Aerospace and Avionics Engineering Programs.
Karachi Campus Program offered by NUST:
Mechanical, Electrical, Industrial and manufacturing engineering.
How to Apply:
Application form for first series NUST Entry test NET 1 will be available online at www.nust.edu.pk , the admission form can be submit though online process ugadmissions.nust.edu.pk after that the candidate print fee invoice and deposit application processing fee as prescribed in the invoice in any online branch of Habib bank limited HBL.
Dates of registration:
Registration Form Series 1: 23 November 2015
Registration form series 2 tentative: March 2016
Registration form Series 3 Tentative: June 2016
SAT Basis Tentative: June 2016
Note: for any series separate registration form is to be submitted.
NET Registration
Registration for NET-2016 (Series-1) will remain open from 23 Nov to 16 Dec 2015. The deadline for registrations for NUST Entry Test (NET-1) is December 16, 2015. Students who want to register can do it online: https://ugadmissions.nust.edu.pk/ or they may visit career counsellor's office. Good Luck to the registered students.
NUST Entry Test Schedule:
Entry Test Centres:
Computer based entry test will be held at NUST Campus sector H-12 Islamabad.
Paper Based entry test will be held at Karachi and Quetta.
Conduct of entry Test for All Programs:
NET 1: 26 December 2015 onwards two sessions daily
NET 2: March to April 2016 Tentative
NET 3: July 2016 tentative
Note: paper based test at Karachi and Quetta to be held twice Exact Dates later: March / April 2016, July 2016.
Commencement of Programs:
All programs except Aerospace Engineering, Avionics Engineering, and BS Applied Biosciences: 05 September 2016.
Aerospace and avionics engineering Programs: 26 September 2016.
BS Applied Biosciences Classes will be start from dated: 14 November 2016.
For more help related to fee or any type related to admissions contact us at:
For Fee Queries
Phone Number
+92-51-90851316, +92-51-90851315, +92-51-90851313, +92-51-90851317
Fax Number
+92-51-90851302
Email
fee@nust.edu.pk, fee.affairs@nust.edu.pk
For NUST Entrance Test (NET) Queries
Phone Number +92-51-90856878
Fax Number: +92-51-90851402
Email: ugadmissions@nust.edu.pk
Postal Address National University of Sciences & Technology, H-12, Islamabad.