District Public School College Okara Admissions in 1st Year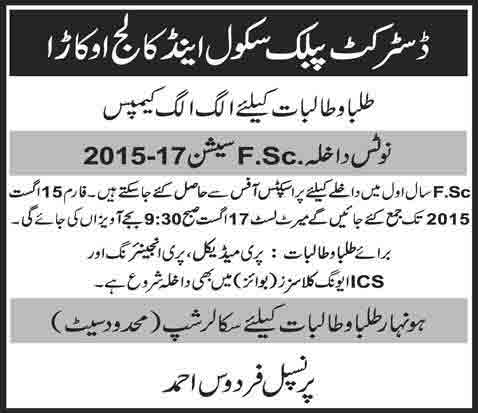 District Public School and college Okara Open admissions in Intermediate Fsc for both female and male students spate campuses offered by DPC and College, the session 2015-2017 admissions in Fsc  1st year.
The admission forms can be submitted before dated 15 August 2015; the final merit list of students will be display at College Board at 9:30 AM Morning dated 17 August 2015. The admissions also open in pre medical and engineering and evening classes for Ics boys.