ICC Board recommends split role for president
 The board of the International Cricket Council has recommended splitting the role of President with a new chairman's post from 2014, deferring the nomination of Bangladesh's Mustafa Kamal as Vice-President during the meeting.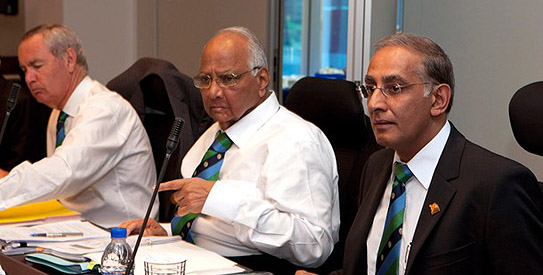 The recommendations create a new system whereby the presidency will be an ambassadorial role appointed on a one year rotational basis, while a chairman will lead the board. Bangladesh's Mustafa Kamal's name was put forward for nomination jointly by Pakistan and Bangladesh. The amendment will be discussed at the next ICC board meeting before being submitted for approval by the ICC annual meeting in June this year.